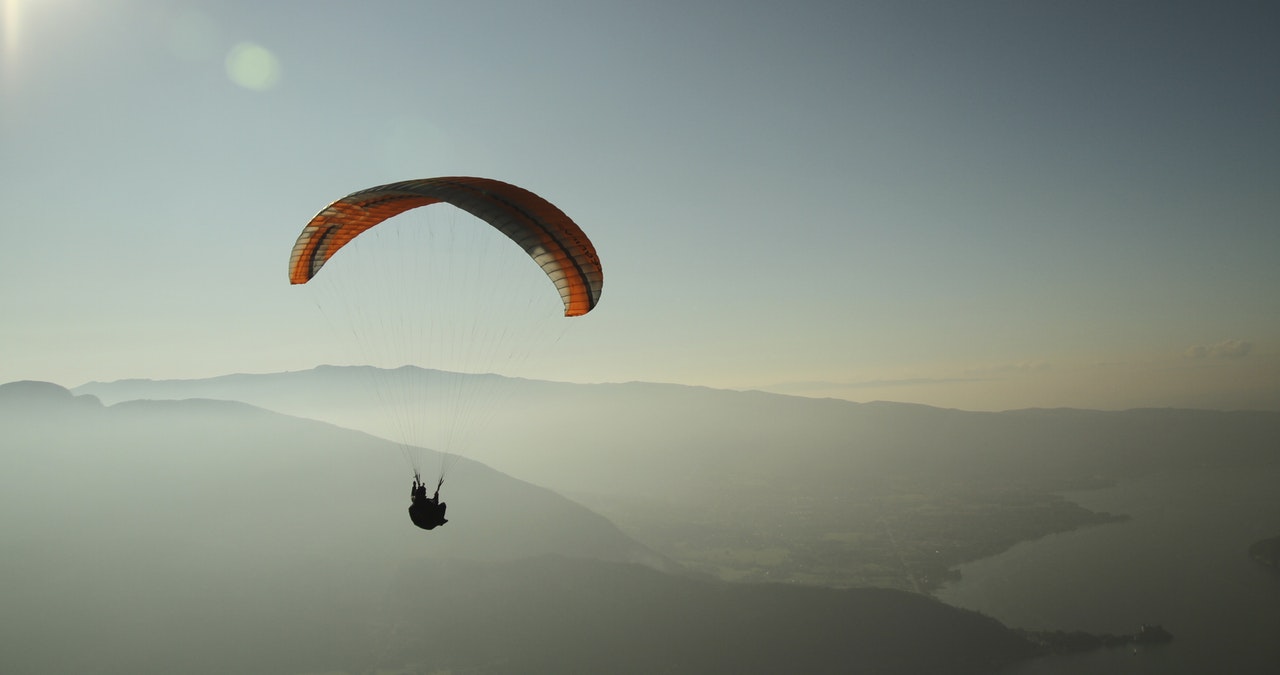 Becoming more and more popular among the youth, paragliding appears to be one of the awe-inspiring extreme sports for many people as hobbies and as a lifestyle. If you are looking for extreme sports which can increase the adrenalin level of your body, then you are right on the track! Just like rafting, bungee jumping, parasailing, surfing, scuba diving, abseiling and volcano boarding; paragliding can raise up your adrenalin and take your breath away instantly! For those who are looking for something new to try, this is a must-do before going back to daily practices of urban life. With its outdoor atmosphere, equipment, trainings, peers and exhilarating destinations, paragliding is waiting to be your most favourite hobby! Once you try paragliding, it is quite probable that you will never stop!
What Paragliding Offers for Adrenalin Seekers
In the beginning, paragliding might seem extremely dangerous or scary. However, if the correct methods are applied during the activity and all required precautions are taken, then there is absolutely nothing to worry about! To start doing paragliding, it is true that you need some courage, but after couple of practices you will feel as safe as a bird flying at the blue skies. Here is a short list of advantages that paragliding offers for its followers and new adventure seekers:
Paragliding enables you to experience heights that you would never hike alone. With paragliding you can over come your acrophobia- the fear of heights. You will be flying with an experienced and very well-trained pilot, so that you will be safe.
Paragliding offers you unique sceneries from extreme heights. So that you will be able to see beautiful landscapes, lakes and ocean view while your pilot is taking care of your safety and security.
Paragliding makes you sit on a harness and requires you to do nothing extra. As a beginner, the only thing you need to do is to experience the distinct feeling of flying like a bird in the sky.
Once you become experienced and certified for using the equipment by yourself, you can start enjoying the wind and different height by yourself as well. You can try acrobatic movements with the robes and you can change both the direction and altitude of the parachute instantly. This will increase your adrenalin level in your body.
Paragliding makes you aware of the living environment and the natural formations upon your route. While practicing paragliding you would have to know and use more information about the altitudes, wind corridors, running methods and mountains around.
Paragliding requires you to take good care of your body and maintain a balanced diet and good levels of nutrition. The balance of blood sugar, the consumption of carbohydrates and fats as well as the amount of water that is required for your body are all important dynamics for paragliding as an outdoor sport. Therefore, paragliders become aware of these crucial points related to their health.
For more information on discovering paragliding as an outdoor sport, please follow our next articles.